Company Culture is all the rage.  In fact, a Columbia University Study shows that the likelihood of turnover at a company with a rich company culture is only 13.9%, compared to 48.4% where there is poor company culture.  Employers are realizing that when their employees are happy, workplace productivity is increased.  And chances are, if you work for a company that is promoting a positive company culture, and also likes to party, you have probably visited the Zappos headquarters in Las Vegas, Nevada.  I have actually been there twice, and both times have left feeling inspired – both inspired to have more fun at work, and also a little inspired to move to Vegas and work for them.  It looks like so much fun!  If you have not had the pleasure of visiting, I will give you a little background.
Zappos was founded in 1999 and was initially called shoesite.com.  The founder, Nick Swinmurn, was frustrated because he couldn't find a specific pair of shoes that he was looking for – so naturally, he started a website that sold only shoes.  However, as time went on, he and other investors decided that they should expand and sell a variety of items, so the name was changed to Zappos (a variation of zapatos, Spanish for shoes).  The Zappos business model utilizes customer loyalty and relationship marketing.  Their call center reps do not have a script; they do not have limits on the length of their calls; they are simply there to help you find what you need and will do whatever it takes to make the customer happy.  They have a lot more autonomy in their positions than I imagine other call center reps have – if they feel the need to give free overnight shipping, they do not need to check with a supervisor, they can just do it.  In fact, Zappos recently went to a new employee model where there are no supervisors! But that is a story for another day.
Inside the Zappos headquarters, you will not find a typical cubical setup.  Each department has designed their area in a unique way – the CEO actually sits in a cubicle right in the middle of the jungle section!  When I visited, there was a department that built cardboard cars around their cubes, so they could be at work inside of a Volkswagen Bus.  My favorite department welcomed all of its guests by blasting "Eye of the Tiger" and working their Shake Weights to the beat.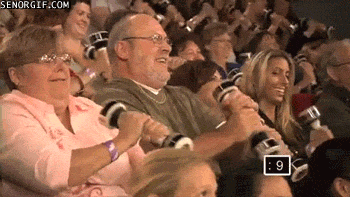 The point is, the employees at this company are happy!  They look forward to going to work, and if they are having a rough day, it's fine.  Once a week they will have the opportunity to get back on track in the Royalty Room with their "sole" coach, discussing goals and being made to feel like royalty, if only for 30 minutes at a time.
In fact, Zappos actually pays its employees to quit.  After the first week of employment, they are offered $1000 plus the wages they earned to leave the company.  Employees who take this offer obviously do not possess the passion required to work there, and Zappos is happy to find someone who does.
So now it's time to ask yourself – does your company have a positive culture that promotes happiness among employees?  Do you think your employees would take $1000 to leave?  It's important to realize the amount of money that can be saved at your business when you have employees who feel just as passionate about the work as you do.  For some tips on creating a positive company culture, check here!