I have a confession to make.  I have never taken part in a "spring cleaning."  Don't get me wrong, I do clean my house.  And about a quarter of the time, it just so happens to be during the spring season.  However, I have not set out to intentionally deep clean my house just because the flowers happen to be blooming outside.  However, I do like the idea of a spring cleaning, so this year I decided to go for it. And just like with any major project, the first step I took was hopping on the internet to find out what has worked for other people, and find a checklist that was applicable to my needs.  And boy did I find a lot!  Everyone has different ideas as to what should be involved in the cleaning, how extensive it should be and for what purpose it should happen.  So I took the liberty of condensing this information into one blog post that will hopefully help you at home and at work!
The first thing you should consider is the location in need of the spring cleaning.  Will you be giving your home a deep clean, or does your business need a little sprucing up?  Historically, people do a major clean in the spring because the air has become stale after the home has been shut tight all winter.  Spring cleaning symbolizes a fresh start, and an opportunity to freshen up your home or work!  For your home, you will be looking at a literal clean, while your business will require much less elbow grease, but an equal amount of dedication.  For your home, there are four major areas where you should focus:
Fabrics – sheets, comforters, place mats, tablecloths, curtains and door mats, just to name a few!
Floors – clean your hard floors, finish your woods, and shampoo your carpets – don't forget your baseboards!
Windows and Walls – my windows and walls are covered in tiny hand prints, and I have come to accept that they will look like this for the next several years.  However, this is an opportunity for a  good clean in those out of reach places, as well as doors, door knobs, trim, back splash and the dreaded window blinds.  Those might be the last thing on my list…
Electrics and appliances – start in the kitchen with your refrigerator, oven, microwave and dishwasher.  From there, move on to washer and dryer and finally your light fixtures.  This will produce lots of dust, so you may want to do this before your floors!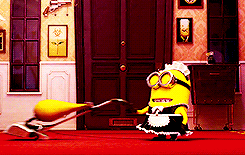 If home is not where your heart is, you may want some ideas for an office spring "cleaning".  Here are a few tips for a fresh start at work!
Email – clean out those emails!  Unless you are my husband and never have a straggler in your inbox, you probably have loads of emails that need to be cleared out.  Create folders for those that you need to keep, but keep the main section of your inbox clear.
Website – it's probably about time for a new look on your website.  Work with a designer or just utilize your own creativity to add some pizzazz to your page.
Update your office – whether you simply move your desk or add a lamp, changing your office around gives it new life for the spring.
Actually clean – give your area a good dusting, and don't forget to vacuum in those corners. Even if you have a cleaning company at your place of work, chances are they are not moving furniture around every day and the dirt is piling up in places your can't see.  Also, doing it yourself will give you peace of mind that it is completely done, and also a sense of pride and ownership in your space.
AC Tune-up – Don't forget to have a technician come out to make sure your AC is ready for the summer.  The last thing you want is to be searching for a service technician in the dead of summer because your AC stopped working!  Give yourself time to research and find the best company for your needs.
Whatever space you are cleaning this season, try to make it fun!  Turn on some music and channel your inner Mary Poppins – this is a fresh start and one that is sure to leave you feeling happier and healthier!